Embedded artificial intelligence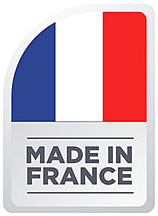 The system is configured and controlled from the application that can be downloaded from Google Play and Apple Store.


Synthetic and global view
Water quality, devices currently running, remaining stocks of products
4-day weather forecast
Treatment settings
YnBlue controls and optimises filtration time, the pH levels and water treatment (salt, chlorine, bromine, oxygen). It's simple to configure each of the parameters from within the application.
You can tell YnBlue that today all your friends are coming round and say that it would be good to run the treatment programmes before they arrive.
Controlling systems
Switch them on or off, set the automatic ranges for the pool heating system, the robotic pool cleaner, and the pool lighting system, etc.
YnBlue is configured in the same way as your central heating system.
Pool shock
Turn it on with a single click, YnBlue will take care of everything else.
Historique des mesures
The lovely curves of the graphs show the changes in temperature, pH levels and the rate at which the water cleaning products are being used.
Advanced features
For experienced users, the advanced settings let you connect and control new devices, calibrate your sensors, but you can also let other people (neighbours, companies, etc.) use the controls of your YnBlue.
Download the user manual for the application